Kiko Lake is a Neopets Classic companion site. Here, you can find everything you need to enjoy the site - helpful guides, dailies, and more! Please use the navigation above to explore.
Latest news
Posted on March, 22, 10:00 PM NST

Chomby day!

Strawberry Chomby by guest artist AshleyMarie is perfect for the upcoming spring and the Sponge Chomby by art team is now here to soak up your time!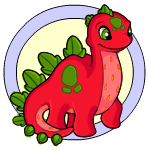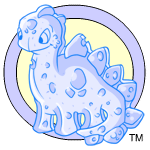 ---
Posted on March, 20, 12:00 AM NST

Scorchio day!

Stone and Valentines scorchios are here for you to paint!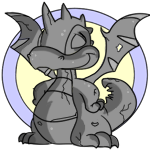 ---
Posted on March, 18, 10:00 PM NST


A very strange
lever of Doom
is sticking out of the wall in the space station...
It specifically says do not pull... I wonder if you should pull it?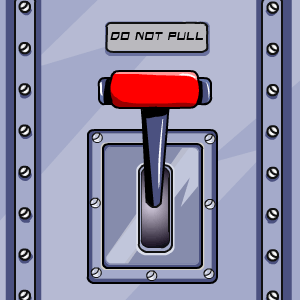 ---
Posted on March, 17, 11:00 PM NST


Illusen's Day
The
Illusen's Glade
is in Meridell now, and Illusen needs help with retrieving items. Be warned, if you've helped Jhudora recently, she won't be happy with you.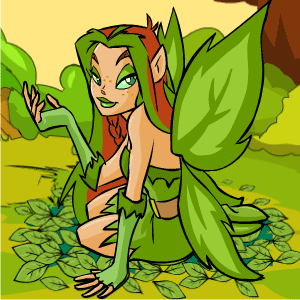 If you've done well, you might get a
trophy
or an avatar.
---
Posted on March, 16, 10:00 PM NST



The
Wise King Hagan
has arrived and is seeking truths and wisdom!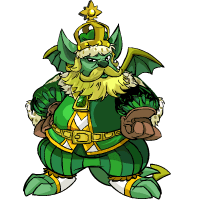 Tell him something he doesn't know and you might get a
trophy
or a newly available avatar.
---
Posted on March, 16, 10:00 PM NST

The king of all petpets has been spotted sleeping in Meridell... can your petpet wake him up??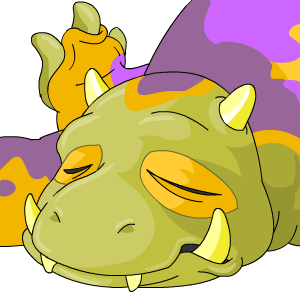 Turmaculus
sleeps!
Take your petpet to see if you can wake him... but at what cost?
---
Posted on March, 16, 6:00 AM NST

A dark faerie appears and is in need of assistance, should you help her?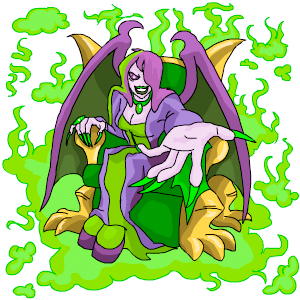 Jhudora's Bluff
awaits you!
If you're really helpful, you might even get a
trophy
.
---
Posted on March, 14, 6:00 AM NST

Gadgadsbogen!

Agueena Chia and Citron Chia have sprouted up for this year's Gadgadsbogen celebration!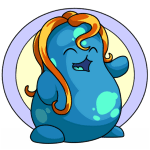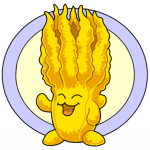 If you're diligent, you might be able to spot some of these Chia Jr's out and about!





---
Posted on March, 13, 12:00 AM NST


The Grumpy Old King has arrived and he is not happy! Why don't you try cheering him up? You can get a trophy or one of the newly available avatars if your joke makes him laugh!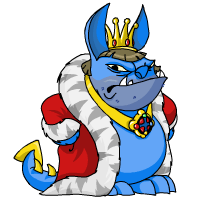 If you need something refreshing, stop by the
Achyfi Machine
and put in 500NP to see what comes out!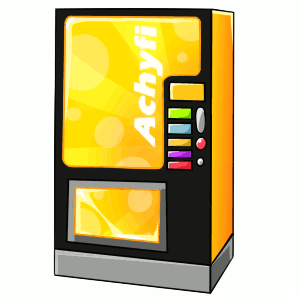 ---
Posted on March 9th, 2023, 6:30 AM NST

Patch notes and game play changes!
Here's what has been updated:
All clickable and pet avatars are unlockable again.
Kadoatery issues have been resolved and both Kadoatery avatars are available again.
The Neggery and Tarla are functional again.
Donny can once again repair bags of broken neopoints.
Deluxe Kiko Pride Gift Bag prize pool has been corrected.
Wheel of Misfortune error fixed.
Fishing level has been added back to QuickRef.
Acara Transmogrification Potion is now usable.
Mystery Island Training now follows proper level restrictions.
Kadoatie gold/pink trophy no longer duplicates.
Gardening unlock quest is now functional again in preparation for the gardening overhaul.
Dailies are dropping gardening seeds again.
Shenkuu Lunar New Year Packets and Valentines are no longer dropping, Uni Celebration bags are dropping!
TDMBGPOP avatar has been added.
---
Posted on March, 6, 12:00 AM NST

Gelert day!

Chocolate Gelert will melt your heart, and Retro Faerie Gelert will fly away with you!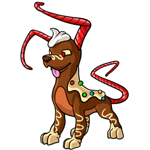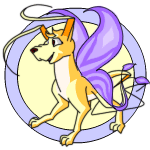 ---
Posted on March, 3, 3:00 AM NST

Uni day is here!

Custard Uni and Silver Uni are here!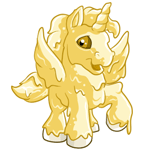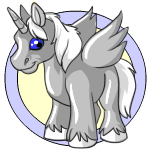 New retro uni colors are available as well!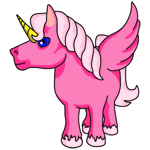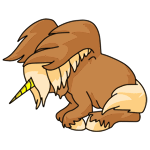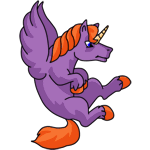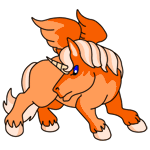 Some precious plushies are now stocking in the plushie stores and these exciting Uni Celebration gift bags are now dropping and are full of fun surprises.




---
Posted on March 1, 2023, 5:00 AM NST


Applications are now open!
Apply Here
.
Also, some bug patch notes:
SDB withdrawal of multiple items has been fixed.
Wheel of Misfortune is re-enabled.
If you have the daily lever, using it now shows your remaining pulls available.
48hr auctions now correctly show the remaining time.
Collection Log and Fungus Cave are clickable on the map again.
Grooming items are usable again.
---
Posted on Feb 23, 2023, 5:00 AM NST

Tonu and Mynci Days (combined!)
Find a Polkadot Paint Brush and you can have one of these cuties!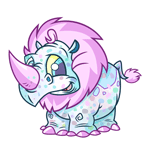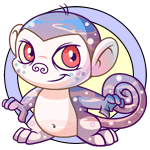 Some new books and items for both pet species have been released as well.
---
Posted on Feb 20, 2023, 6:00 PM NST

Chia Day!

Coconut chia and it's .... malevolent sentient coconut chia relative have arrived to keep things heating up around Neopia. You can get the coconut chia with its new pop, and you can zap MSCC with the lab ray!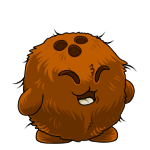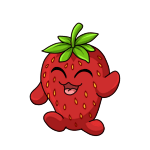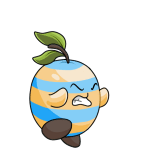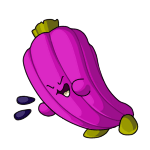 Strawberry, tchia chia, and Ummagine chia are fresh from the garden!
Dev team is currently troubleshooting the random site outages that have occurred in the last 48 hours - thanks for your patience!
Some patch notes:
Abandoning your pet now take multiple clicks again.
Petpet puddle/next buttons for it are fixed.
The Trading Post rarity displays are back.
Collection log greyscale images for gallery are fixed.
Mystery island training school should reflect the appropriate codestones now.
Roo Island and Maraquan petpet links, as well as some typos have been corrected.
Secret Laboratory Map and Petpet lab map unlocks and displays correctly again
Spooky, Original, and Underwater maps turn in's now include higher rarity and retired gift bag prize table!
---
Posted on Feb 16, 2023, 6:30 PM NST

Game play updates!

Some additions to our activities sidebar have been made.
We have lots of new updates to some of our on-site features, which can be found at
site preferences
.
Be sure to toggle on some (or all!) of the following features:
Marketplace Organization Links
Deposit Box Organization Links
Inventory Organization Links
Activities Manager
Shop Sortting
Search Helper
Search Helper In Shops
---
Posted on Feb 16, 2023, 5:00 PM NST

Lost Desert Scratch Cards and The Discarded Magical Blue Grundo Plushie of Prosperity have arrived!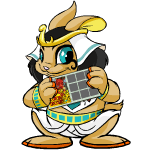 These lovely cards do share a cooldown with your other cards, so chose wisely!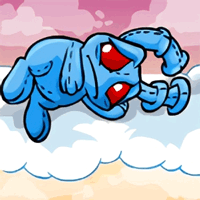 TDMBGPoP
is
here
, maybe you should pay him a visit.
Lots and lots of bugs have been squashed, so now we have some fun new content! Be sure to check out the patch notes channel in our
discord
for the updates!
---
Posted on Feb 14, 2023, 11:00 PM NST

Valentines Day Celebrations!
Valentine's Peophin is here to swim to your heart!
The Valentine Cybunny makeover is enough to keep you hopping for one!
Polkadot Aisha, Retro Faerie Acara, and Retro Faerie Lenny are enough to make your heart take flight!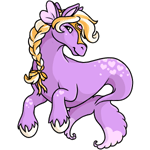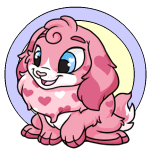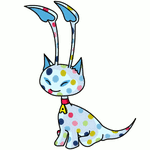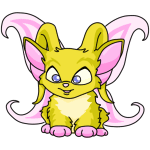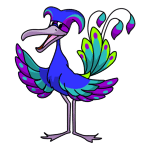 Be sure to do a hard refresh (control + shift + r) to see the cybunny art style update quickest!
We have some new valentines themed petpets now available to paint!





Thanks to guest artist Fearow for their Valentine Meowclops collab with Art Team!
And a lovely new plantplant, I mean petpet! Is now available, and has some fun paintable colours.





Some cute collectors items for the celebration:



For the next 24 hours the drop rate for Valentine's cards have been quadrupled!!! We've also added the ability for the cards to become a special version when traded through the Trading Post so be sure to swap cards with your friends to maximize the love!!!




---
Posted on Feb 13, 2023, 11:00 PM NST

You can now feed your pets at the Soup Kitchen if you don't have many NeoPoints. Apparently if you're quite generous you may be let in regardless but the jury's still out on that one!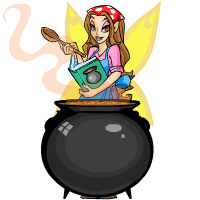 ---
Posted on Feb 13, 2023, 9:00 PM NST

It's Lenny day!
Jelly and Stone lenny are now available, as well as some super soft and squishable plushies. Thanks to guest artist Fearow for the plushie style lenny plushie art.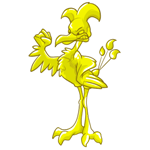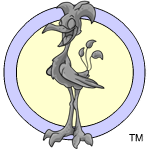 Some patch notes:
Dice-a-Roo Hi-Scores and Tax beast high scores are re-enabled.
The toggles for Inventory Sorting and Shop Sorting can be enabled in user preferences.
The Trading Post displays the age of lots (and your own!) so long as you have the toggle enabled!
Trading Post Lots that have reached 14 days of age will now automatically be removed
The Pronoun Pins are able to be added to your user lookup and are now spawning in the Craft Stall!
Quick Stock has improved performance, now loading times are much quicker!
Fixed a bug where User Shop item removed quanities reflect accurate to the search wizard.
Fixed a bug where the Esophagor wouldn't show the prize you received.
The Esophagor has stopped awarding event candies as the event is over.
---
Posted on Feb 12th, 2023, 11:00 PM NST

The Halloween Event has ended and the Spring Shop is back open for business!

The Craft Stall has also returned, stocked with all of the pride celebration items! On top of that, the Deluxe Kiko Pride Gift Bag will be dropping via random event during these next couple weeks as well.





Valentines Day is right around the corner, so to celebrate, Valentine Cards will be dropping via random events & dailies! Just Keep in mind, Valentines are meant to be shared with others!



The Collectable Coins shop is now stocking! See if you can be the first to collect them all and unlock the newest Collector avatar!!



---
Posted on Feb 4, 2023, 4:00 PM NST

It's Zafara Day!
This little clay friend and some related items are ready to be yours!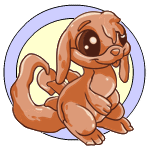 Some site status news:

Account addendum forms remain open until Friday, February 17th.
For the time warp, we still have plenty on our plate, including catching up on deleted events, reopening some daily features, and patching the lingering bugs.
The Professor's Time Machine quests are going through adjustments for economic balance.
The Money Tree will no longer give out This is Fine Gift Bags.
Halloween event is planned to end around February 9th! The event shop & exchange will stay open a while longer thereafter, but candy drops will stop.
The Spring Event Shop will at last be re-opening the very same day, along with the Pride Craft Stall!
If you're wondering about a Valentines event, cards will be dropping around Neopia once again this year! No candies will be dropping this year.
We are super excited to share that our working goal is to be opening sign-ups by application by March 1st. Stay tuned for more information!
---
Posted on Jan 30, 2023, 9:00 AM NST

It's Kacheek day!!
Stone, Custard, and Orange kacheek are now available!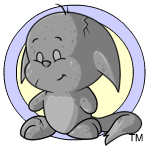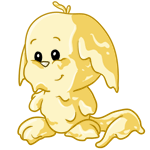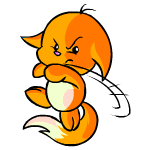 ---
Posted on Jan 29, 2023, 12:00 PM NST

Gnorbu, Buzz, and Elephante are ready to be celebrated!
Darigan gnorbu and spotted gnorbu are vying for your attention, while the Valentine Elephante and Jelly Buzz have a sweeter approach!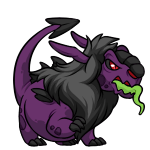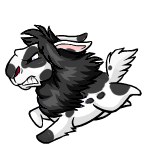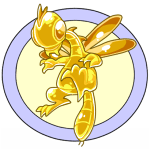 ---
Posted on Jan 27, 2023, 5:00 AM NST

Lunar new year celebration is in! Out with the year of the Tiger, in with the year of the Rabbit!
Shenkuu Lunar New Year Packets will be dropping from random events for this celebration!
An incredibly adorable Baby Snowbunny petpet is now available to keep your pets company!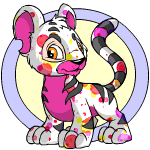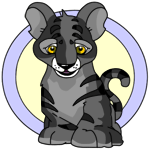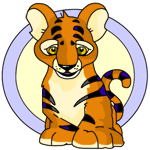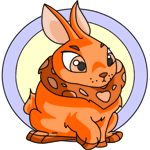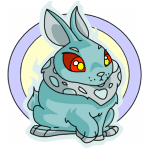 Additionally, the team has debugged some of the left over time warp bugs!
---
Posted on Jan 26, 2023, 10:00 AM NST

It's a winter wonderland in Neopia and all these fun NPC exclusive petpets have just arrived to enjoy the snow!



















A big thank you to one of our community members for the Baby Faellie art collab! Baby faellie looks so snuggly!
---
Posted on Jan 25, 2023, 6:30 AM NST

Whoa, what are these?


You don't want to miss this!
Be sure to join our
discord
to enter this incredible
giveaway
.
If it is your first time using our discord server, be sure to follow our discord verification process.
As a rules reminder, you may only enter each giveaway one time using only your main account!
Catching up, Strawberry bruce and Tyrannian wocky are now available to paint!
Plus some species specific morphing potions are now available as well.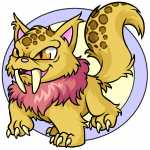 ---
Posted on Jan 24, 2023, 7:00 PM NST

Today's news has brought us Usuki and Xweetok Celebrations!!
A delightful new Usuki Petpet paintbrush and paintable petpets!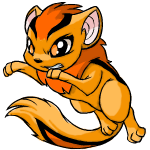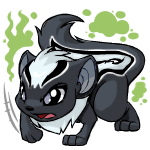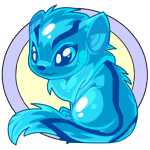 ---
Posted on Jan 23, 2023, 10:00 AM NST

Pet celebrations are kicking off in 2023! Starting with our site birthday and Neopets birthday!
The time warp has been completed and over 450 accounts are restored! Forms are now closed!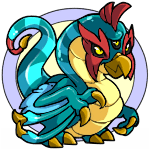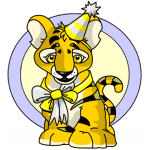 See our
site news
for the latest updates!
There is also a new
gourmet checklist
browser addon for users to enjoy while we prepare to relaunch gourmets from the time warp.
---
Posted on Jan 3, 2023, 8:00 PM NST

Happy New Year and Happy Holidays!
Pet celebrations from the Time Warp have begun, starting from October 31st and Onwards. New petpets too!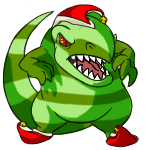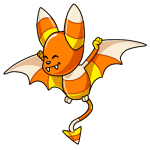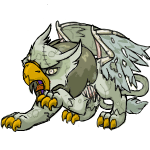 ---
Posted on Jan 1, 2023, 3:00 PM NST

Pet creation, the pound, and user-to-user transfers have reopened post time warp!
Also, the Wanderer Camp is still open for collecting event items!



---
Posted on Dec 24, 2022, 9:05 PM NST

You can now find a selection of checklist tools and userscripts over on our guides page.



Sending you all well wishes for a happy and festive holiday season!

---
Posted on Dec 15, 2022, 6:00 PM NST

Did you just remember you forgot something on your recovery form? We have a short addendum form you can fill out on our discord. Please use the addendum form only if you have already submitted your initial google form.

Some exciting news, this site will now be posting random sign-up code drops, in addition to the news and discord- so stay tuned for more! Happy two year anniversary to our first open beta test accounts as well!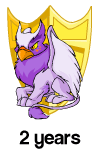 ---
Posted on Dec 6, 2022, 6:00 PM NST

Did you know you can file a ticket on site? Use our on-site ticket system to address any in game issues you may be having. As of current, all accounts are now in process for the time warp! Thank you for your patience whilst these were worked on. Don't forget to submit your form if you haven't already.

Additionally, the
Advent Calender
has been up for a few days now, don't forget to add it to your daily to do list!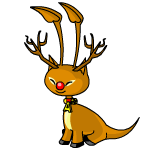 ---
Posted on November 28, 2022, 10:00 AM NST

The Crab Shack has a splendid new menu and has been bustling since opening last week.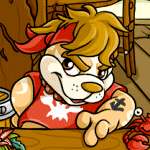 As of current, approximately 53% of accounts have currently been time warped, thank you for your patience! The daily lever is now live to help you do the time warp again,
pull it here
a maxiumum of 165 times capping at 10 times per day.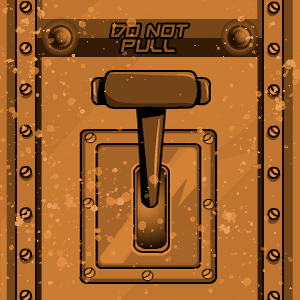 ---
Posted on November 21, 2022, 6:00 AM NST

The time machine has crash landed into the Tyrannian Plateau, bringing Retro Pets live to the site. Help the Professor rebuid and he may reward you with some... scientific delights! Mystery Island seems to have made some major rennovations too. Hop on Discord for more information, and figure out what's missing from the Time Warp! Be aware - site outages may temporarily occur until our new host service gets settled in.
Find our new retro pets at the
Rainbow Pool
!
Help the Professor fix his
Time Machine
!!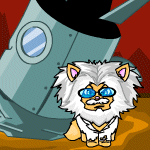 ---
Posted on October 28, 2022, 4:30 AM NST

It seems some interesting activity is taking place at the Wanderer Camp. It might not be a bad idea to head over there and take a look, it seems they may need your help! If you have some of their required items but not all, you might want to try to trade for what you need. Due to the Time Warp, this event will run for a while! Visit the Esophagor to start collecting candies!



---
Posted on September 28, 2022, 5:30 AM NST

Queen Fyora has graciously decided to hand out more quests. Be sure to accept your daily quest from her! This week, Queen Fyora has recruited the help of her friend, the Grey Faerie. The Grey Faerie is looking for her toys! There are also some new powerful charms that may be handed out from the Queen, the battle faerie, and the grey faerie. So be sure to help these faeries out!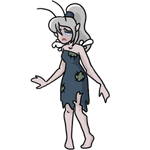 ---
Posted on September 21, 2022, 5:00 AM NST

This week celebrates the Faerie Festival, and Queen Fyora is handing out a daily quest if you visit her.
We've added faerie quests to our dailies page. Be sure to check out the on site news regarding some special new charms! Additionally, there are some new on site tools to be found under preferences that are explained more in patch notes.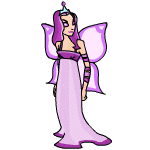 ---
Posted on August 29, 2022, 4:00 PM NST

Kiko Lake has arrived with a splash! We are very excited to welcome you to our brand new site. We hope to bring you the latest in Neopets Classic news, and share with you some amazing guides, art, and tools to get you started. Have any questions? Check out our FAQ! New to the site and aren't sure how to start playing? Check out our Newbie Guide!

---
Featured page
Take a look at our Art Gallery for some inspiration!

---
Coming soon
A complete list of gardening items & their effects, a complete list of random events
... & MUCH MORE!